KS2/KS3 French Vocabulary:
French Listening Resources to help students to learn and practise KS2/3 Vocabulary in relevant, interesting contexts:
Each resource contains a video clip, a list of vocabulary and where appropriate a question and answer exercise in French and English:
INTRODUCTIONS:
It's not just what you say, but how you say it …
Learn the vocabulary for meeting and greeting in French in a context that encourages students to consider their body language and attitude in the way that they interact with others:
Introductions
THE LETTER R:
French listening practice to join in with using the words Merci, Mercredi, and Restaurant, to get used to pronouncing the letter R in French:
The Letter R
COUNT TO 10:
Learn and say numbers 1 to 10.  Also practise indefinite articles un + une and learn the names of different types of fruit and their genders:
Counting to 10
WHAT'S IN MY PENCIL CASE?
Qu'est-ce qu'il y a dans ma trousse?
First person of the verb Avoir:
J'ai  (I have) + Vocabulary for pencil case items in French:
What's in my Pencil Case?
MY BIRTHDAY IN FRENCH:
What date is your birthday?
Quelle est la date de ton anniversaire?
Mon anniversaire c'est le …
Learn dates in French + birthday vocabulary via a friendly short story:
My Birthday (+ Days and Months) 
ANIMALS:
Learn the names of interesting animals in French in a video which includes negatives (J'aime/Je n'aime pas) and Questions:
Qu'est-ce que c'est?  What is it?
C'est …  It is:
Animals: As-tu un animal?
PARTS OF THE BODY:
Learn the vocabulary for parts of the body in French in short sentences using the verbs Avoir + Être in the present tense to talk about a friendly variety of animals and toys:
Parts of the Body

ABOUT ME IN FRENCH:
How to describe yourself in French:
Meet Billy and listen and join in as he introduces himself, talks about his home, family, friends, character, and his likes and dislikes.
Includes description of home, family, friends + favourite activites:
About Me in French
DIRECTIONS:
Learn how to ask for and listen to directions in French by taking a friendly tour of some of the best views in the centre of Paris and joining in with the video clip:
Directions 
MY FAMILY:
Learn the vocabulary and gender of family members in French, plus practice in short friendly sentences about a family of cocker spaniels via a video clip that includes footage of a litter of puppies:
My Family – Ma Famille!
AT THE DOCTOR'S:
Learn how to say what's wrong with you in French:
"J'ai mal à  + different parts of the body"
Meet a collection of friendly patients with various ailments, including just feeling tired:
"Je suis fatigué" (I am tired): with you in French:
At the Doctor's
COLOURS:
Learn about colours in French + how they need to agree with the words they describe.  Then join in with the video clips for practice in context:
Colours are Adjectives
DAILY ROUTINE:
Learn and practise verbs for describing daily routine in French + how to tell the time:  Follow a description of "A day in the life of Gonzague" and then complete the Gap fill exercise:
Daily routine (+ Time)

SPORT – LIKES AND DISLIKES:
Learn the vocabulary for different types of sport in French and put it into practice with questions and answers about likes, dislikes and preferences in a video clip about sporting activities:
Sport in French

HOBBIES – SPORT AND MUSIC:
Learn how to talk about playing a sport like football versus playing a musical instrument.  Vocabulary, questions + discussion about sporting and musical activities:
Hobbies: Sport + Music


FOOD AND DRINK:
Food and Drink has its own page with a range of resources from counting fruit, to discussing food in a café and grammar practice:  Food and Drink Practice
THE WEATHER:
Vocabulary + Questions about the weather in French:
The Weather
Then go on to discuss seasonal activities related to the weather with help from these resources:
The Seasons: 
Le printemps – Quel temps fait-il?
Winter: C'est l'hiver!
Harvest time!
Summer: L'été en Angleterre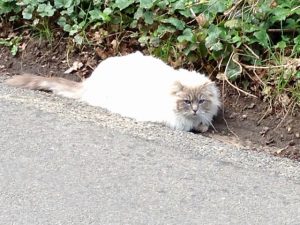 Index to all resources:
French for Children
Spanish for Children
.