KS2 and KS3 French:
A Green Mouse French video resources on popular KS2 and KS3 French themes:
About me, Introductions, Birthdays, My Family, Colours, Animals, Daily Routine, Parts of the Body, At the Doctor, Pencil Case Items, Food and Drink, Directions, Hobbies, Sport, the Weather ….
Each resource contains a video clip, a list of vocabulary and where appropriate a question and answer exercise in French and English:
INTRODUCTIONS:
How to meet and greet people in French:
Introductions
THE LETTER R:
Practice saying merci, mercredi and restaurant:
The Letter R
COUNT TO 10:
Count to 10 and learn the names of fruit:
Counting to 10
WHAT'S IN YOUR PENCIL CASE?
Vocabulary for pencil case items in French:
What's in my Pencil Case?
MY BIRTHDAY:
How to ask and say when your birthday is in French:
My Birthday (+ Days and Months) 
ANIMALS:
Pets, farm animals + possible animals on the way to school:
Animals: As-tu un animal?
PARTS OF THE BODY:
Vocabulary + gender of parts of the body in French:
Parts of the Body

ABOUT ME IN FRENCH:
French oral presentation practice:
Includes description of home, family, friends + favourite activites:
About Me in French
DIRECTIONS:
Directions in French:  How to ask and follow instructions via a tour of Central Paris:
Directions 
MY FAMILY:
Vocabulary for family members in French in context:
My Family – Ma Famille!
AT THE DOCTOR'S:
How to tell the doctor what is wrong with you in French:
At the Doctor's
COLOURS:
Colours in French + how they need to agree with the words they describe:
Colours are Adjectives
DAILY ROUTINE:
A day in the life of Gonzague for practice telling the time and describing daily routine in French:
Daily routine (+ Time)

SPORT – LIKES AND DISLIKES:
Vocabulary for sports in French + likes and dislikes:
Sport in French

HOBBIES – SPORT AND MUSIC:
Vocabulary, questions + discussion about sporting and musical activities after school:
Hobbies: Sport + Music


FOOD AND DRINK:
Food and Drink has its own page with a range of resources from counting fruit, to discussing food in a café and grammar practice:  Food and Drink Practice
THE WEATHER:
Vocabulary + Questions about the weather in French:
The Weather
Then go on to discuss seasonal activities related to the weather with help from these resources:
The Seasons: 
Le printemps – Quel temps fait-il?
Winter: C'est l'hiver!
Harvest time!
Summer: L'été en Angleterre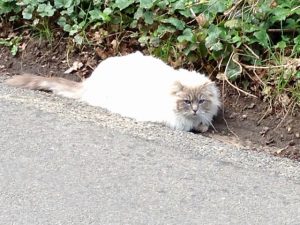 Index to all resources:
French for Children
Spanish for Children
.