Free Online French and Spanish
A Green Mouse is a French and Spanish language-learning website and YouTube channel with the primary aim of giving children accessible listening and oral practice.
The resources are not geared towards any particular test, but they include many of the grammar points, topics and vocabulary needed for Key Stage 3 and Common Entrance, as well as some more advanced practice.
For under 7s, the French and Spanish songs (which have translations) are a good place to start, alongside some of the video resources such as 'Counting to 10', 'Meeting and Greeting' etc…
The resources give children accessible listening practice and an opportunity to develop oral fluency.
Index of Resources:
Online French for children
Online Spanish for children
A Green Mouse tries to create images and themes which engage and appeal to children.  It is followed by schools and teachers on Twitter and the resources are very useful practice for anyone outside the classroom.
Become a friend on Facebook (new) and subscribe to A Green Mouse on YouTube.
Read A Green Mouse Testimonials on the:  About Page


Examples of some of the videos:
FRENCH:
Grammar practice in a story using:  il y a + il faut


French Prepositions:
Au, à la, à l', Aux  +  À and En for transport
SPANISH:
Short Story for practice using SER and ESTAR:
Explanation + grammar + exercise:  Hedgehogs in Spanish

Holidays in Spanish –
My Holiday in Spain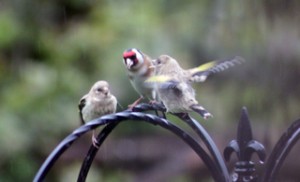 Index to all resources:
French for Children
Spanish for Children
.