KS2 French Story – My Dog
Meet Maggie, a seven week old puppy, and follow her as she settles in with her new family.
Story, video clips + worksheets for practice using French verbs in the 3rd person present tense, including aimer, être and avoir.
Aimer:  to love
Elle aime   she likes
Elle n'aime pas
she does not like
Être: to be
Elle est   She is
Elle est belle
She is beautiful
Elle est dans le linge!
She is in the washing!
Avoir: to have
Elle a     She has
Elle a peur
She has fear  = She is frightened
Elle a peur du jardin
She is frightened of the garden
My Dog in French:
French Subtitles only:

French + English subtitles:

Audio + Subtitles in French and English:

Downloadable Worksheets:
My Dog in French Gap Fill/Translation Worksheet
My Dog in French Story Worksheet

. . . .
My Dog in French Story + Questions
My Dog French Story Practice

. . . .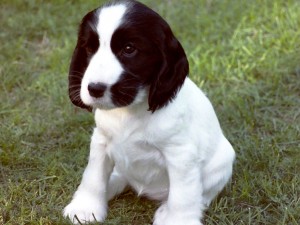 For practice learning to use AVOIR go to:
J'ai – Avoir Practice