Comparisons in French
Grammar + Listening Practice in a Story Context:
Plus     + adjective + que   =  more than 
Moins + adjective + que   =  less than
Remember that adjectives must agree with whatever they are describing:
Eg:
Il est plus grand(m) que toi
=  He is bigger than you
Elle est plus grande(f) que toi
=  She is bigger than you
Plus … que  and  Moins … que  are also used with adverbs:
(Adverbs describe verbs)
E.g:  vite = fast
Il court plus vite que moi
He runs faster than me
Here is a charming short story in French + subtitled video clip to illustrate and practise:  Plus … que
It compares an old dog with a young dog:  Short sentences to join in with describe which one is older, faster or younger than the other:
– – – –
The Story in French:
Je suis vieux.
Je suis plus âgé que Félix.
Félix est jeune.
Il est plus jeune que moi.
Il court plus vite que moi.
Moi, je ne cours pas du tout.
Je renifle!
J'ai seize ans. Je suis vieux.
C'est beaucoup seize ans?
Pour un chien OUI!
Un an humain égale sept ans pour un chien.
Seize multiplié par sept égale cent douze.
J'ai cent douze ans! 
Je suis plus âgé que toi!
Connaissez-vous un chien?
Quel âge a-t-il?
Qui est le plus âgé? Toi ou le chien?  (= the most)
Maggie(f) est plus âgée que Billy.
Ah, voilà Billy!
Tu es plus jeune que ta maman!
– – – –
NOTE:
'The most' in French must agree with who or what it is describing:
le plus (m)
la plus (f)
les plus (m+f plural)
QUESTIONS:
(Answer in French as the old dog)
1. How old am I?
…
2. Who am I older than?
…
3. Who is younger than me?
…
4. Do I run?
Non, …
5. Now think about YOURSELF:
a)  Who are you older than?
(Add an 'e' to âgé to make âgée if you are a girl)
Choose a pet, friend, relative, anybody:
Je suis plus âgé/âgée que …
b)  Who are you younger than?
Je suis plus jeune que …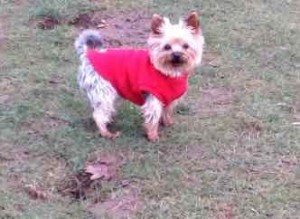 Index to all resources:
French for Children
Spanish for Children
.