Primary French Story, Video Clip + Worksheets about two dogs on a walk by the river.  One likes swimming, the other does not.
Verbs are in the 3rd person, present tense.
Il aime nager                       He likes swimming
 Elle n'aime pas nager   She does not like swimming
Qu'est-ce qu'il a?  What does he have?
Que fait-il?               What does he do?
Où est Billy?             Where is Billy?
French Subtitles:
French + English Subtitles:
Audio in French and English:
Free Downloadable Worksheets:
Dogs at the River in French Worksheet 1
French Story – At the River Worksheet

Dogs at the River in French Worksheet 2
Dogs at the river French Translation Practice

– –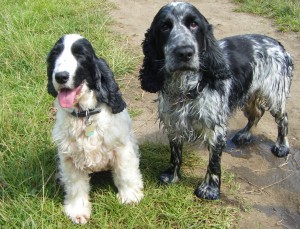 Main French Page:  French Resources