My Birthday in Spanish
Learn how to say when your birthday is in Spanish.
¿Cuándo es tu cumpleaños?
¿Cuándo?          =  When?
¿Qué fecha ..? =  What date ..?
Join in with this short birthday story, and then find your own birthday from the list of days and months of the year in Spanish in the second Spanish  video clip.
After practice with the video clips, read the story and study the months and days of the month below.
El cumpleaños(m)  the birthday
¿Qué fecha es tu cumpleaños?
What date is your birthday?
Mi cumpleaños es …
My birthday is …
Mi cumpleños es el tres de enero.
My birthday is the 3rd of January.
El pastel(m)       the cake
El regalo(m)       the present
La jirafa(f)           the giraffe
preferido/a        favourite
 Billy's Birthday Story in Spanish:

2.  Days and Months in Spanish to join in with followed by Billy's Story:
Billy's Birthday in Spanish
(There are English subtitles on the video clip)
¡Hola!  ¡Soy yo, Billy!
Tengo un pastel.
Es mi cumpleaños.
Tengo cuatro años.
¿Cuándo es tu cumpleaños, Billy?
Nací en invierno.
Mi cumpleaños es en invierno.
¿Qué fecha es tu cumpleaños?
¡Mi cumpleaños es el veintitrés de diciembre!
Tengo un regalo.
Es mi primer regalo.
Pero mira la jirafa.
Me gusta la jirafa.
Me encanta mi jirafa.
Es mi regalo preferido.
Como mi pastel con mi mamá.
¡Qué rico!
Me gusta mi pastel de cumpleaños.
¡No queda nada!
¿Y Maggie, la mamá de Billy?
¿Cuándo es tu cumpleaños?
Mi cumpleaños es el veintiuno de julio.
Los Días del Mes:
Learn these numbers with 'de' and then add the month:
1st      – el primero de
2nd    – el dos de
3rd      – el tres de
4th      – el cuatro de
5th      – el cinco de
6th      – el seis de
7th      – el siete de
8th      – el ocho de
9th      – el nueve de
10th   – el diez de
11th   – el once de
12th   – el doce de
13th   – el trece de
14th   – el catorce de
15th   – el quince  de
16th   – el dieciséis de
17th   – el diecisiete de
18th   – el dieciocho de
19th   – el diecinueve de
20th   – el veinte de
21st   – el veintiuno de
22nd  – el veintidós de
23rd  – el veintitrés de
24th  – el veinticuatro de
25th  – el veinticinco de
26th  – el veintiséis de
27th  – el veintisiete de
28th  – el veintiocho de
29th  – el veintinueve de
30th  – el treinta de
31st  – el treinta y uno de
Los Meses –  Months in Spanish:
enero              January
febrero          February
marzo             March
abril                 April
mayo               May
junio                June
julio                  July
agosto             August
septiembre   September
octubre           October
noviembre    November
diciembre      December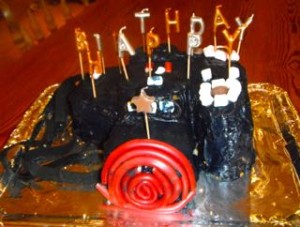 Index to all resources:
French for Children
Spanish for Children
.