French activities for children for Easter!
A wonderful Easter activity is to blow eggs and paint them.
Try to get hold of white eggs if possible.
Drill small holes carefully through both ends of the raw egg, either with a fine drill or by pushing and twisting a skewer slowly through the shell: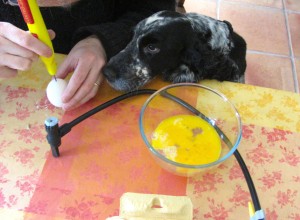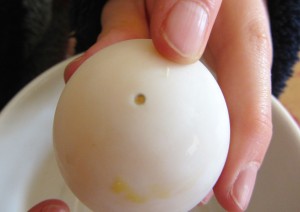 Blow the raw egg out (the smaller the hole, the harder it will be to blow the egg out!) and then dye  with food colouring.
Ideas:
–  Drip hot wax in blobs onto the egg before dyeing or before adding another colour.  Then pick them off after the egg is dry.
–  Draw on the egg with a wax crayon before or after dyeing.
–  Painting over the dye is fun too, like this little pig (petit cochon) chosen because of all the chocolate eaten over Easter!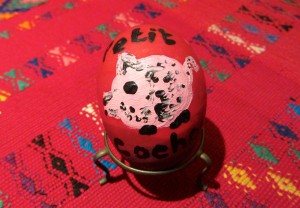 Just as pâte à sel is great at Christmas time for decorations and presents, it is also a fantastic activity for the Easter holidays.  Why not make a figure like the angry bird in this picture but turn it into a yellow Easter chick instead?!
Here are the instructions.  Watch and listen to the video for some French practice too:  the recipe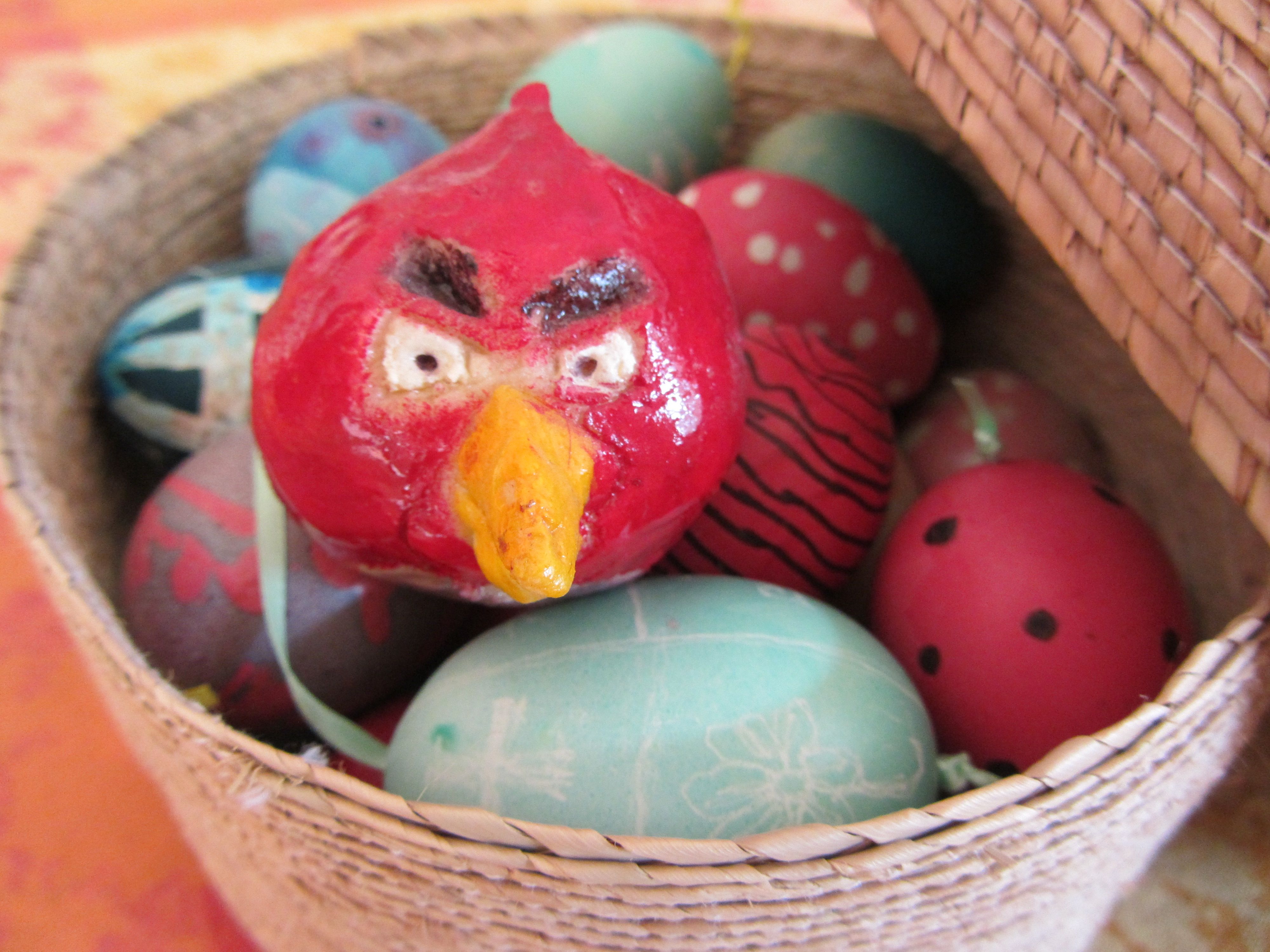 For quick access to all the free resources go to:
French for Children
Spanish for Children
.