Tango and Bagpipes in Buenos Aires
Buenos Aires is a melting pot of many cultures and traditions.
There is even a small Scottish Dancing group! –  It is a tradition handed down by those who moved to Argentina to help build the railways perhaps.
Walk through one of the parks and you might just come across somebody practising the bagpipes!
Buenos Aires has several bilingual schools which offer Scottish dancing lessons!  Eg: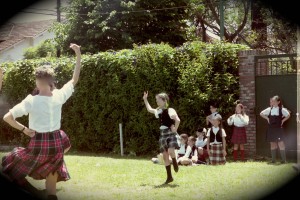 Of course TANGO is the dance which Buenos Aires is best known for.  It originated in the area of the city known as La Boca – an old and very colourful area near the port: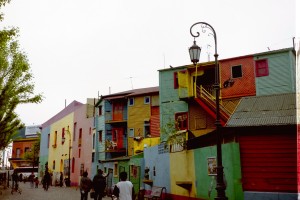 'El Viejo Almacén' is an example of a well-known tango venue.  It is also most enjoyable to stroll through the streets of San Telmo where, at weekends, there are often people dancing the tango in the street.  Here is a picture taken of people enjoying themselves in San Telmo on a normal weekend: