Spanish Reflexive Verb Quiz
Free reflexive verb multiple choice quiz  for revision and practice after learning the verbs and working with the following Spanish verb resource:
Spanish Reflexive Verbs + Story
#1.

The puppies are being born. I am worried!
#2.

I wash. I get dressed. I hurry.
#3.

There isn't time to sit down.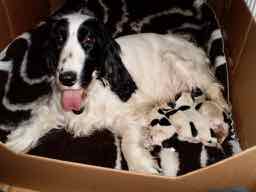 #4.

Maggie looks after her family very well.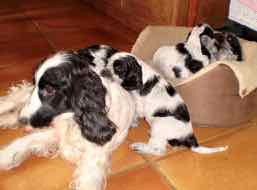 #5.

They stay together all the time.
#6.

We fall completely in love with the puppies.
#8.

They escape a lot and sometimes I get cross.
#9.

We have a lot of fun with the puppies.
#10.

It is so peaceful when they go to bed!
Results
Have another go.
Do this practice first: