French Reflexive Verbs Quiz
Do this quiz after practice learning French reflexive verbs by studying this grammar, video clip + Story:
French Reflexive Verb Practice
#1.

The puppies are arriving! I am worried!
#2.

I wash. I get dressed. I hurry.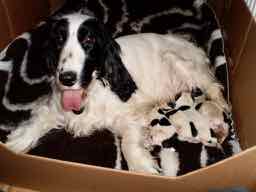 #3.

Maggie manages very well. Finally she has four puppies.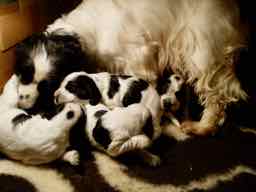 #4.

Maggie, you look after the puppies very well!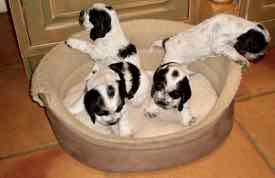 #5.

The puppies walk about everywhere. They often escape!
#6.

Sometimes I get cross. It's tiring!
#7.

We have a lot of fun with the puppies.
#9.

Maggie you need to rest!
#10.

When they go to bed, everyone has a rest!
Results
Have another go.
Do this practice first:
– – –
French Reflexive Verb Practice in a Story using 18 reflexive verbs with real video footage about a litter of puppies:
Video Clips,  Online Quiz + PDF Worksheet