About A Green Mouse
A Green Mouse began with a small collection of French and Spanish songs for children, and is named after one of them:
Une Souris Verte  –  A Green Mouse.
The  website was created in 2012 and shares freely accessible French and Spanish video resources and language practice for anyone.
A Green Mouse also has its own youtube channel:
A Green Mouse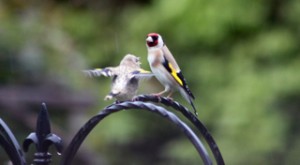 ALL images, recordings, songs and videos are the work of A Green Mouse and subject to copyright.
Only two videos (about Modal Verbs in French and Spanish) do not belong completely to A Green Mouse.  This is because they use acknowledged third party Fifa music to set the scene:
Je veux, je peux, je dois,
¡Querer, tener, poder!
Contact email: info@agreenmouse.com
For an introduction to the resources please visit:
Introduction